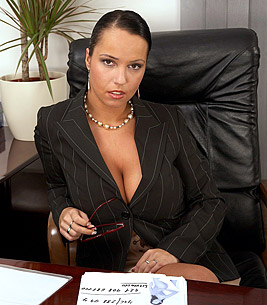 If you are a sissy, but you want to forced to go sissier…  If you want to be made to do the most embarrassing and humiliating sissy girlie public assignments without even being consciously aware, then you must buy my newest Femdom erotic hypnosis file – Sissy Brainwashing – now!   Or perhaps you are a sissy who is afraid to go out in public dressed like a sissy slut and you only dress up and put on makeup in the privacy and safety of your own home.  Well, once you go under deep trance in my newest sissy bimbo hypno recording, your subconscious mind will be implanted with compelling triggers to go out dressed in your sluttiest outfit and buy even more sissy wear.  You will be helpless and powerless to fight the power of my intense subliminal suggestions, mantras, reinforcements and triggers.  It's time for the world to know your sissy secret!
If you don't believe this can happen to you, you just might find yourself in Victoria's Secret shopping without even knowing how you got there, while all the girls around you are giggling at you in your bimbette outfit!    This file is yours to download and own as an mp3 you can play on any device which supports the mp3 format.
I also do live sissy erotic hypnosis on Niteflirt.   Sissy brainwashing is one of my specialties!  Buy my newest file and add it to your collection or call me for live Femdom erotic hypnosis.   I also record custom and exclusive erotic hypnosis files in my professional home studio, inquire via email regarding my fees or call me on Niteflirt to discuss.