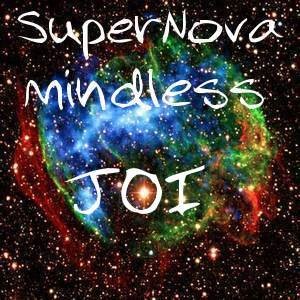 Many of my hypno aficionados have been waiting for a new Erotic Hypnosis mp3 from me. The wait is over!  My just released mp3 is a long luxurious blissful audio adventure which features my hypnotic voice along with layers of enchanting music and delta wave beats to enhance your mesmeric experience.   Let me tell you about some of the elements interwoven into this mind bending ear porn…  You will encounter NLP, stroke and release triggers, Jerk Off Instructions (JOI) and IQ Draining to make you completely mindless and weak.  The theme for this blissful trance is stellar in the literal and figurative sense!  Yes, you will be Ad Astra (Latin for:  to the stars).
Your masturbation pleasure will be intensified when you bliss out to my captivating voice.  I truly can't figure out why all men don't want to masturbate to my erotic hypnosis files.  It seems to natural to indulge in such euphoric rapture to achieve the most powerful orgasms! Follow my voice and you will reach a new level of pleasure. Pleasure that can only be reached during deep trance. I devised this mp3 to tap into the pleasure center of your brain using various techniques. You will feel the rush. My voice and hypnotic power are addictive.
Click to buy this Hypnosis mp3 now. Your pleasure is just a few clicks away. And if you also enjoy Live Hypnosis Phone Sex, I'm available on Niteflirt and Sinful Call. Check in with me for my availability at CallMissKay@yahoo.com . Purchase this file on Nite Flirt

or at my Kink Bomb store.