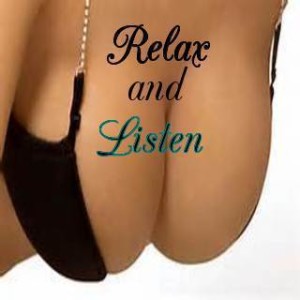 I have released a new mp3 which you absolutely must listen to! This recording has universal appeal to any male. This audio adventure centers on the pleasures of relaxation and masturbation, especially masturbation to my breasts. What man doesn't want or need to relax when life can be so stressful these days? What man doesn't want to masturbate to my big, beautiful breasts? In addition to the primary voice track I recorded, which is very hypnotic and seductive, I recorded an intriguing whisper track featuring ASMR. ASMR is trending right now and is often confused with hypnosis by those who aren't fully aware of what the phenomenon is. A S M R are the catch initials for an Autonomous Sensory Meridian Response. ASMR triggers physical sensory responses within its listeners, pleasurable tingles that can radiate on the scalp, down the back and even down the arms and legs. Listeners enjoy ASMR for relaxation and the sensual triggered responses. I have been researching ASMR extensively in addition to pursuing my formal degree in Psychology.
Combining my knowledge of Psychology along with all of my research into ASMR, I produced an aural experience that is very powerful and unique. Because you may want to indulge in pleasure and relaxation at a moment's notice, even if you don't listen to this file right away, you should still buy it now and download to have this recording ready for the times you need to take an amazing pleasure trip into your own mind and body. Click to buy this mp3 now!Purchase this at my store http://Hypnotic-Mistress.com or at Nite Flirt

or you can always go to my Kink bomb store.