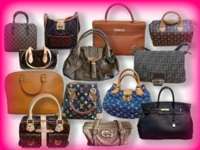 I know that all you money slaves want to do is keep Miss Kay happy. With that in mind, I do have a confession to make. I have a bit of a fetish – not for little prick dicks like yours. I like my men full and hard, not that you piggies could relate to that. My fetish is for handbags – pretty little purses where I can hold all my toys. The smell of the soft leather, brand new and off the shelf just gets me wet! You want to make me wet, don't you? Of course you do, my little money pigs. Well, the only way that you're ever going to be able to get me dripping is by buying me handbags.
Looking down and seeing that purse being held in my hands always reminds me of the naughty piggies who purchased them for me. The easiest way for my slaves to get me to even spend a second of my time thinking about them is by getting me Amazon gift cards. No way that I would trust a filthy pig like you to pick out my bags. I make the final decisions, and you supply the cash that will buy me the purse. In fact, I've already picked out a few on my Amazon Wish List that you can purchase for me. You see, I make it quite easy to please me. The rest is up to you.
What would please me the most, though, would be if you purchased the gift cards for Miss Kay. That way I can pick the perfect bag that will always make me think of you. The more expensive the bag, the happier you'll make me, and the more time you'll be on my mind. So be a good little prissy pig and click the link below.